Protecting Your Best Interest &
Seeking Closure for Your Family
Contact me today to request a consultation of your family law case.
David C. Martino
Attorney at Law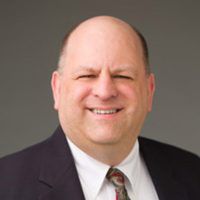 I am an attorney with over 25 years of experience. If you are going through a difficult time I can be a stabilizing force to help you get out of your situation. I am diligent and conscientious. I do not grandstand or play upon your fears. I will be honest with you about your legal matter, and I will be honest when dealing with the court and the opposing side, but I will always advocate for your interests. In advocating for your interests, keep in mind that the court will tune out if it thinks we are not being reasonable, so it is paramount that we prepare a strategy that has a chance to be successful. In preparing a strategy for your case, I may not always tell you what you want to hear, but it is best to realistically discuss the prospects of your case.
I have been a lawyer in Maryland since July of 1995. I went to college and law school at Wake Forest in Winston-Salem, North Carolina. I graduated from law school in 1994 and passed the North Carolina Bar in August of the same year. Immediately after taking the North Carolina Bar, I began a clerkship in Anne Arundel County, Maryland with the Honorable James C. Cawood, Jr. Soon thereafter I passed the Maryland Bar.
Judge Cawood primarily handled family law cases, and he pioneered the use of mediation to try to help parties reach an agreement for their family law cases. After completing the clerkship, I worked for a small law firm in Severna Park for over 20 years, where my practice concentrated on family law cases, along with other contract and administrative matters. In July 2014, I began work on the Appointed Attorney Program at its inception, where I represent indigent detainees at their bail hearings. I have had over 1,000 cases in the Appointed Attorney Program and have gained valuable experience in the field of criminal law.
I am a trained mediator, having completed the 40-hour basic mediation training, together with the child access and marital property distribution training.
In January 2016 I struck out on my own. I offer representation to clients in family law, criminal law, and administrative law.
I am here to help you and your family move forward.
Education
J.D. - Wake Forest University School of Law

B.A. - Wake Forest University
Bar Admissions
Maryland State Bar Association

American Bar Association

Anne Arundel County Bar Association

North Carolina Bar
Professional Associations
Maryland Criminal Defense Attorney's Association "NO"

Maryland Program for Mediator Excellence

Group Legal Services Association

Maryland State Bar Association

Section of Administrative Law

Section of Alternative Dispute Resolution

Section of Criminal Law & Practice

Section of Family & Juvenile Law

Section of Solo & Small Firm Practice

Section of Delivery of Legal Services

American Bar Association

ABA Solo Group

Administrative and Government Law Committee

Family Law Committee

Gaming Law Committee

Anne Arundel County Bar Association

Maryland Criminal Defense Attorney's Association

Maryland Program for Mediator Excellence

Group Legal Services Association
Awards
Top attorney on Avvo 9.1

Top Contributor Award 2017 Avvo

5-star review out of 12 Avvo